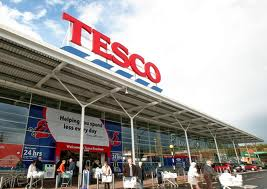 THE PSNI are appealing for a woman who took £70 in cash belonging to a customer who left it behind at a Tesco ATM machine to return it.
A spokesperson for Newtownabbey police said: "At approximately 1.45pm on Wednesday 2nd September 2015 a member of the public withdrew £70.00 cash from the ATM at Tesco Northcott, Glengormley.
"The member of the public then left without collecting her cash.
"Following that a second female – slim build, late 20s, long dark hair, wearing a white top and dark coloured leggings uses the same ATM and collects the £70.00 left behind.
"She then gets into a white coloured motor vehicle. This Is all captured on CCTV at Tesco.
"Police are appealing for information concerning this incident and would appeal for the female to contact police to resolve the matter by return of the outstanding cash."
Anyone with information about the woman is asked to contact the investigating officer Constable A Cooke at Newtownabbey on 101 quoting reference number 441 03/09/15.