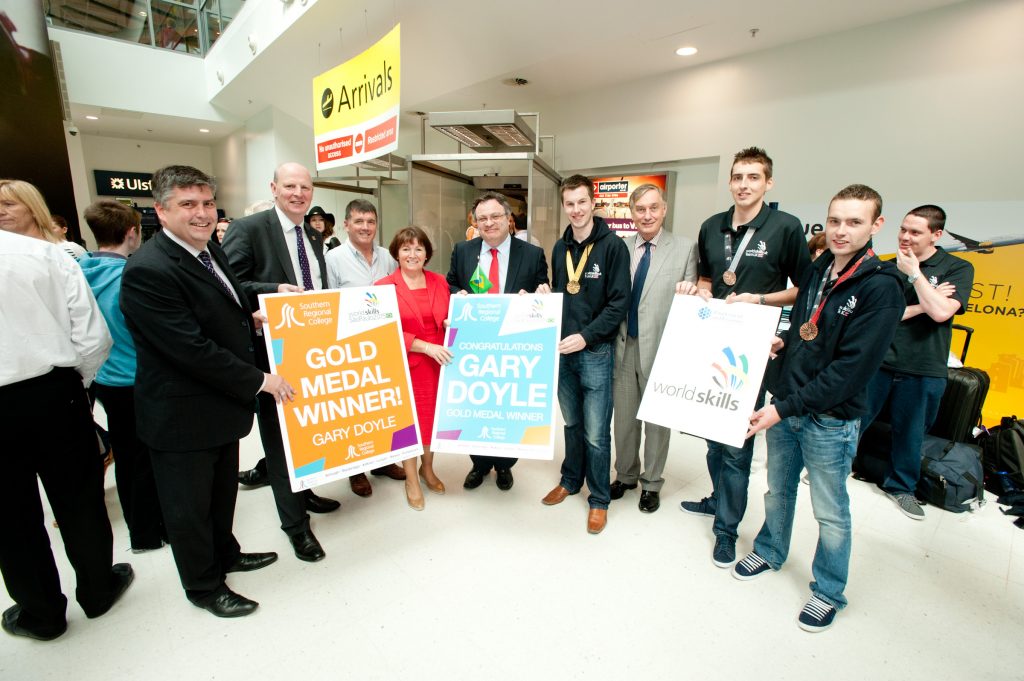 WORLDSkills is the largest skills competition of its kind.  It is held every two years, with around 1,000 young people coming together from around the globe to compete.  More than 45 different skills are represented at the competition from Engineering, Manufacturing, ICT to Professional Services.
The competition enables students to showcase world class professional and technical skills on the global stage.  WorldSkills focuses on building attributes valued by employers including team work, prioritisation of tasks, time management and working under pressure.
The competition uses actual projects from work environments to test the competitors' knowledge, raising their skills levels as they embark on their careers.
Gerry Campbell, Chief Executive of Colleges Northern Ireland added:
"Representing the nation on the world stage is no easy feat.  It takes hard work, determination and a high level of skill.  Our students have been preparing over the last two years from competing in college level, local and regional events. 
Team UK had 41 members – of which seven were from NI – with five from local Further Education  (FE) Colleges.  Furthermore Northern Ireland had the highest representation on the UK team of all the regions across the UK.
Taking part in the WorldSkills Competition enables the UK to share best practice in teaching, raising standards and expertise in further education, skills and apprenticeships.
I am delighted that, yet again, we have proved that our students are worldclass with four winning medals.  The NI competitors returned with 1 Gold, 2 Silver, 1 Bronze and 1 Medallion of Excellence. In fact Gary Doyle's Gold Medal in Plumbing and Heating Installation was one of only 3 Gold Medals won by the UK Team.
 Our consistent high performance in WorldSkills is a clear indicator of the world class levels of teaching and training in our FE colleges.  It is important that we celebrate the achievements of our successful young people who have put NI on the map".