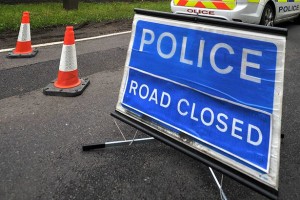 THREE men died after a collision between two vehicles on the notorious A1 carriageway in Co Down.
The crash happened at about 5.30 pm on Sunday.
Motorists said the accident happened during "horrendous" weather conditions as heavy rain pounded the road and visibility was poor.
The smash took place on the dual carriageway between Dromore and Banbridge.
The A1 had been closed while the PSNI'S Collision Investigation Unit  examined the scene but it ha snow been fully reopened to traffic in both directions.
SDLP MLA Dolores Kelly said weather conditions late on Sunday meant "atrocious driving conditions".
"My heart goes out to the families of those who have been left bereaved.
"It's a dreadful tragedy that three men have lost their lives."
She said she would meet with the police on Tuesday to ask if anything further could be done to improve safety on this road which is "well-renowned for bad accidents".