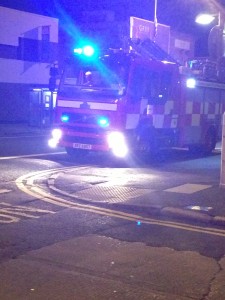 FOUR members of a family owe their lives to their pet dog who raised the alarm over a fire.
The incident happened in Dundonald, east Belfast in the early hours of this morning.
The family called the fire service after being alerted to the blaze by their pet dog.
They became trapped upstairs while their kitchen was on fire down below.
Firefighters using breathing apparatus put out the fire in the kitchen and led the family out down the stairs.
They were treated at the scene by ambulance staff and then taken to the Ulster Hospital for treatment.