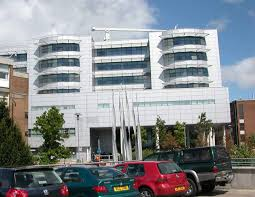 SINN Féin MLA Maeve McLaughlin has said the opening of the new accident and emergency department at the Royal Victoria Hospital must be the first step in reducing patients' waiting times.
The Sinn Féin health spokeswoman said: "I welcome the opening of this state-of-the-art department that will no doubt increase patient care and improve working conditions for staff.
"It will only be deemed a success however, if it helps reduce waiting times.
"Since the closure of the City Hospital A&E we have seen several major crisis at the Royal Victoria and we still have too many incidents where patients have had to wait for over 12 hours to be treated.
"I also welcome the announcement that 26 new nurses and three new consultants will be added to the A&E team in the new ward.
"Given the amount of investment in both the building and personnel it is crucial the new A&E is managed properly from the beginning and that we begin to reduce waiting times for patients."