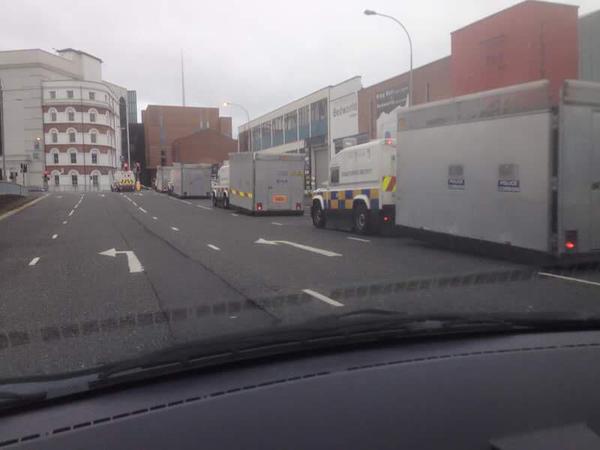 TWO men have both been charged with aiding and abetting the throwing of petrol bombs after trouble erupted at a republican march innorth Belfast.
Police in riot gear were attacked with petrol bombs, stones and bottles after they stopped the so-called anti-internment parade entering Belfast city centre, as it had breached a parade ruling.
The Parades Commission had ruled the march must have left by 1.30 pm but failed to leave the Ardyone district by 1 pm.
The men, aged 24 and 21, have also been charged with possessing petrol bombs in suspicious circumstances.
The pair are due to appear at Belfast Magistrates' Court tomorrow, Tuesday, August 1o.