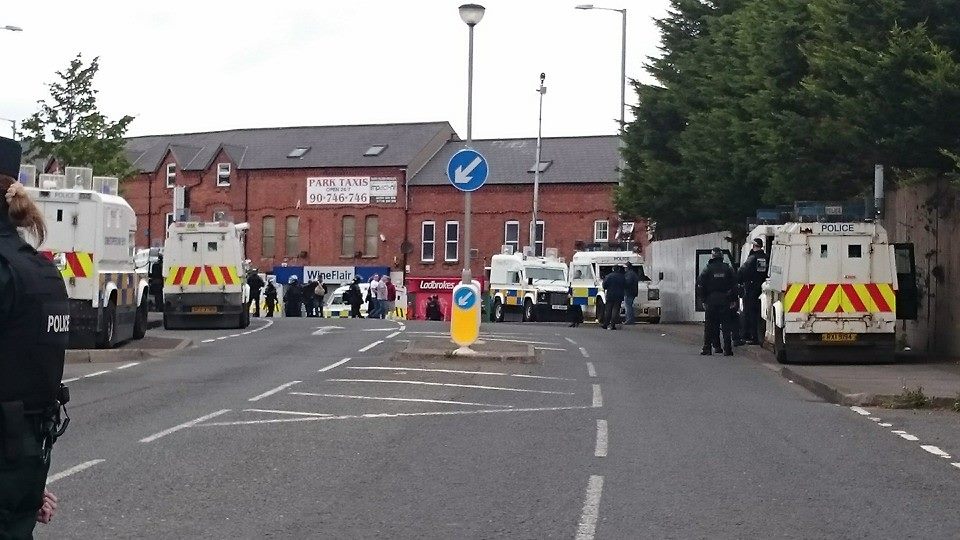 POLICE say that three men and a woman were arrested after rioting after an anti-internment parade in north Belfast was stopped on Sunday.
Petrol bombs, stones and bottles were thrown at police after they prevented the parade entering Belfast city centre.
The march was stopped by police at Oldpark Road after it breached a determination by a parades ruling body over its timing.
Organisers had asked supporters to leave peacefully when the parade ended.
But police were forced to deploy water cannon about an hour later when a crowd threw missiles at them.
On Sunday night police said they would "now review the evidence gathered and pursue all relevant lines of inquiry relating to any offences or breaches of the Parades Commission determinations".
A specialist team called from the PSNI's Public Order Evidence Team (POET) based at Strandtown police station are now sifting through hours of CCTV and video recording footage to identify suspects.
There have been no reports of any injuries to police officers.
Deputy First Minister Martin McGuinness tweeted that those who organised the "so-called anti-nternment demonstration" bore "full responsibility" for the violence.
Unionist politicians had condemned the march as a "parade of shame".