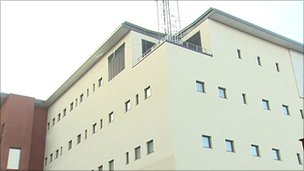 DETECTIVES from the PSNI's Serious Crime Branch have arrested a woman in Belfast as part of an investigation into human trafficking.
The 38-year-old was detained on Friday during a planned search and arrest operation.
Her arrest comes a fortnight after five victims of tracking were rescued by police in Belfast.
The woman has been taken to the custody suite at Musgrave PSNI station.
She is being questioned about human trafficking, labour exploitation, gang master offences and Money Laundering.
Detective Inspector Mark Bell said: "Police enquiries are continuing."
A 39-year-old man was remanded in custody last week for the same investigation.
Hungarian national Zoltan Raffael, 39, of Eia Street, Belfast, was charged with three counts of human trafficking and three of acting as an illegal gang master.
He was also accused of money laundering offences.
The charges relate to the alleged trafficking of two women and a man in July.