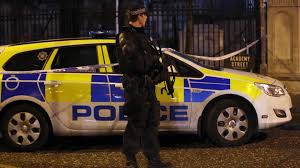 POLICE say that a security alert which caused a number of homes to be evacuated in west Belfast has now ended.
It began after the discovery of a suspicious object at around 10 pm on Tuesday in south Belfast.
Residents were moved to a nearby leisure centre during the alert.
Police said "nothing untoward was found" during searches and the alert ended at around 4 am this morning.
It is the second alert in 24 hours in the area.
A small viable bomb was found on the Andersonstown Road on Tuesday,