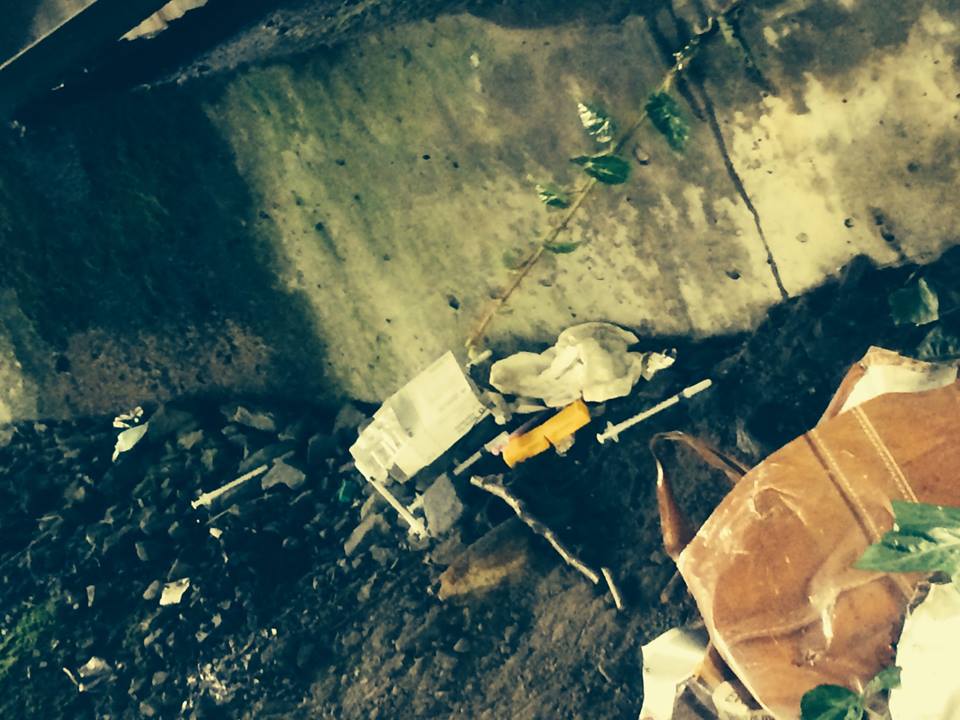 THESE are the shocking pictures that criminals are running a heroin dealing drug den from underneath a bridge in east Belfast.
The gang left behind a trail of evidence in their wake: sleeping bags, used needles and spoons they use to heat up their Class A heroin.
Local DUP MLA Sammy Douglas is now calling for the area to be professionally cleaned up for fear someone is going to die from either overdosing on the drugs or touching a contaminated needle.
Said the MLA: "These are not my usual photos of east Belfast.
"These photos of heroin needles and equipment were taken today at Titanic Halt, Ballymacarrett Road.
"The PSNI and Harbour Police have been notified and clean-up is planned.
"Under no circumstances should anyone try and organise a local clean up – the bushes and undergrowth are littered with needles and syringes.
"These dealers, who we have learned are coming from other areas of Belfast, need to be taken off our streets."
The PSNI say it is monitoring the situation and will deal with drug dealers robustly.