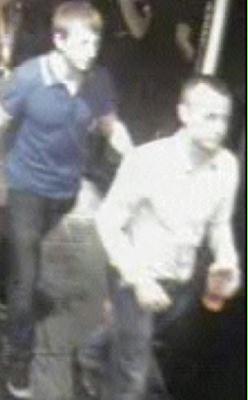 DETECTIVES investigating a serious sexual assault in the Portrush area last August have issued a photo of two men they believe may have been witnesses to the incident.
The photo of two men was taken in Kellys during the last week of August last year.
Police believe the men may have witnessed a serious crime which took place a short time later outside the premises.
Detective Sergeant Jenny Carson said: "We are investigating a serious crime and we believe these two young men may have witnessed the incident.
"We do not believe they were involved but we would like to identify them so that we can progress the investigation.
"I would ask these men, or anyone who recognises them, to contact police so that our enquiries can be progressed.
"Please call us on the non-emergency number 101 or use the independent charity Crimestoppers on 0800 555 111."