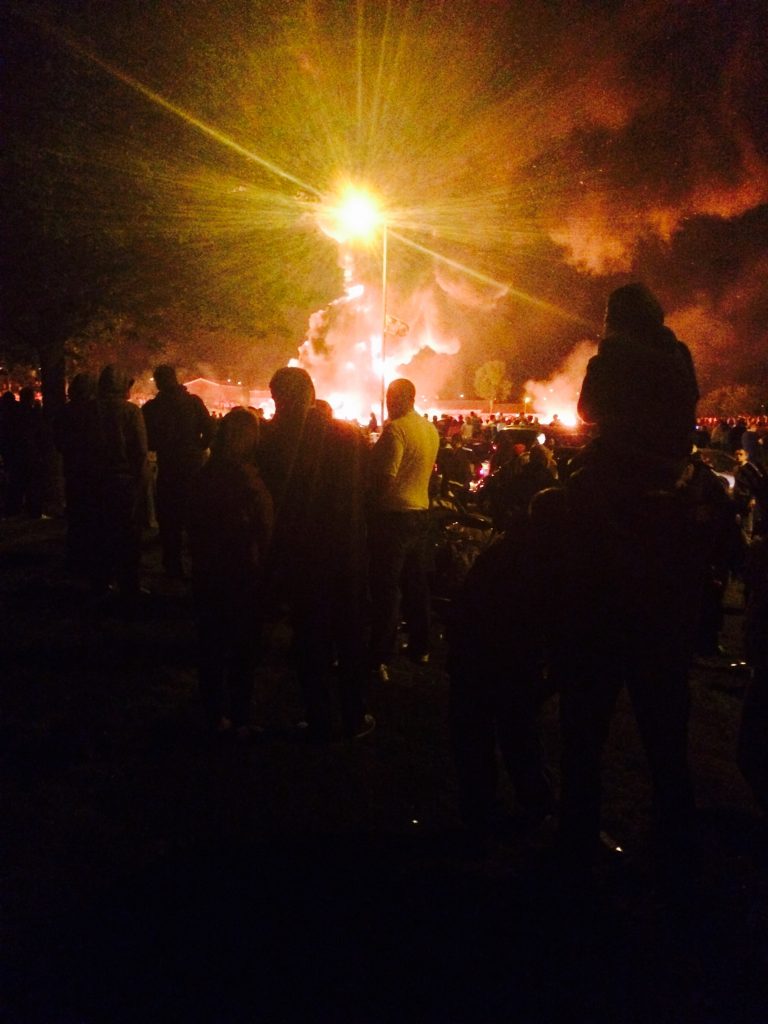 THE Fire and Rescue Service dealt with 29 bonfire-related calls overnight.
And in 12 of them, crews needed to intervene as the bonfires were lit on the 11th night.
In east Belfast, more than 30 firefighters helped to protect homes close to a large bonfire near Chobham Street.
Windows and doors in 54 homes had been boarded up ahead of the bonfire beinglit.
When it was set alight, fire crews were already waiting in nearby streets if any of the homes had caught fire.
In total, six fire appliances and 35 firefighters were required at the site with crews dampening down homes before the pyre was set alight.
Assistant chief fire officer Alan Walmsley said: "It was a very complex operation. It was an extremely large bonfire which had the potential to spread to a number of properties.
"The firefighters were working in extremely punishing conditions.
"We believe we have protected all of the houses from any fire damage. There may be some minor water damage to some of the properties," he added.
It cost the Department for Regional Development a total of £10,000 to board up houses in the area.
At one stage the police had to close off part of the Upper Newtownards Road to allow fire crews access to hydrants near the bonfire.
Hundreds of people surrounded the bonfire or watched from nearby streets.
Sinn Féin, SDLP and Alliance Party election posters were placed on the bonfire before it was set alight, as well as a number of Irish tricolour flags.
As the bonfire started to go out at about 02:00 BST, householders on Chobham Street began taking the wooden boards off the glass windows of their homes.
In a statement, the Northern Ireland Fire and Rescue Service (NIFRS) said it received a total of 88 fire calls between 6 pm and 1 am on Sunday, which was a decrease on last year's figures.
Twenty-nine of the incidents were bonfire related and crews had to intervene in 12 of these, to ensure safety.
"It is likely that reduced call numbers were due to the fact that the 11th of July this year fell on Saturday and a number of bonfires may have been held over to be ignited on the evening of Sunday 12th July," the NIFRS statement said.
"Thankfully there were no reports of any crews being attacked during the evening."