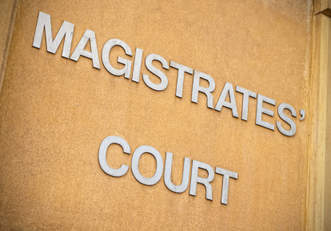 POLICE have confirmed that a second man has now died following a horrific stabbing in south Belfast earlier this week.
Victim Stanley Wightman, was taken to the Royal Victoria Hospital where he underwent surgery.
The 52-year-old has "significant injuries" to his neck and arm.
But this afternoon, Mr Wightman died from his injuries in hospital.
Earlier, detectives from the PSNI's Major Investigation Team charged a 46-year-old man with the murder of top UDA man Colin 'Bap' Lindsay in south Belfast.
The 47-year-old one-time UDA hitman was killed in a barbaric attack on Wednesday in his home at Kirkistown Walk in the Belvoir housing estate.
A samurai sword, belonging to Mr Lindsay, was used and has been seized by police.
Albert Armstrong, 46, of Mahee Walk, in the Belvoir estate. appeared in Ards Magistrates' Court this morning was charged with the murder.
He was also charged with attempted murder and remanded in custody until August.
Police are now making efforts to have Albert Armstrong re-arrested and charged with the murder of Mr Wightman.
It is not believed there was any paramilitary link to Mr Lindsay's killing.
Mr Armstrong was arrested after police received a call from a concerned member of the public just before 8 pm.
It is understood all three had been drinking in the rear garden of Mr Lindsay's from 1 pm that day.