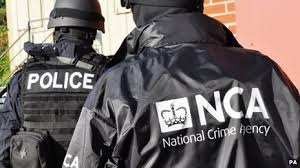 THE National Crime Agency (NCA) is to head up the investigation into the sale of Nama's Northern Ireland property portfolio.
NCA will probe how the £7 million 'fixer's fee' was diverted into the Isle of Man bank account of a solicitor, Ian Coulter.
He was managing partner in Tughan's but quit in January and the Law Society launched a probe into his conduct.
On Wednesday, PSNI Crime Operations boss ACC Will Kerr said the force was now investigating the pay off.
However, it has since asked the NCA to take the lead because of the complexity and scale of the investigation.
A security source said: "This could tie up PSNI officers for months and months, resources the PSNI don't have in sufficient numbers.
It is the NCA's first major investigation since it began operating in Northern Ireland in May.
Investigators from the agency are expected to meet the PSNI shortly.
In a statement on Thursday, the NCA, the UK equivalent of the FBI, confirmed it had agreed to investigate the sale of Northern Ireland assets owned by the Republic of Ireland's NAMA.
NCA deputy director of operations Graham Gardner said: "The NCA has considered a request from [the] PSNI and has agreed to lead an investigation, calling on support as necessary from PSNI officers.
"We will not be providing a running commentary on our progress but will provide updates as and when appropriate."
Earlier, a Dail Public Account Committee was told a former NAMA adviser was in line for a £5m payment after the sale of Nama's property loan portfolio in Northern Ireland.
US investment firm, Pimco, pulled out of the tender bidding process after discovering the fee arrangement to Nama's former adviser, Frank Cushnahan.
The portfolio was sold off 72 per cent below its listed price for just £1.5 million.