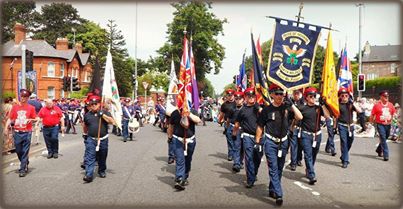 THE Parades Commission has again banned the Orange Order from walk along part of the return route past the Ardoyne shop fronts next week.
It is the third year three lodges have been refused permission to return along a stretch of the Crumlin Road that separates republicans and loyalists in north Belfast.
The Parades Commission ruled they cannot go past the junction of Woodvale Parade and Woodvale Road.
A PC spokesperson for the commission said the "decades-long parading conflicts" had severe consequences for local communities.
"The present dispute, involving nightly parades and a protest camp, has heightened intercommunity tensions," the spokesperson said.
"The dispute concerns fractured relationships at the interface. Its resolution is dependent upon improvements in these relationships."
Police are expected to have a heavy presence in the area for fear trouble may flare between opposing factions.