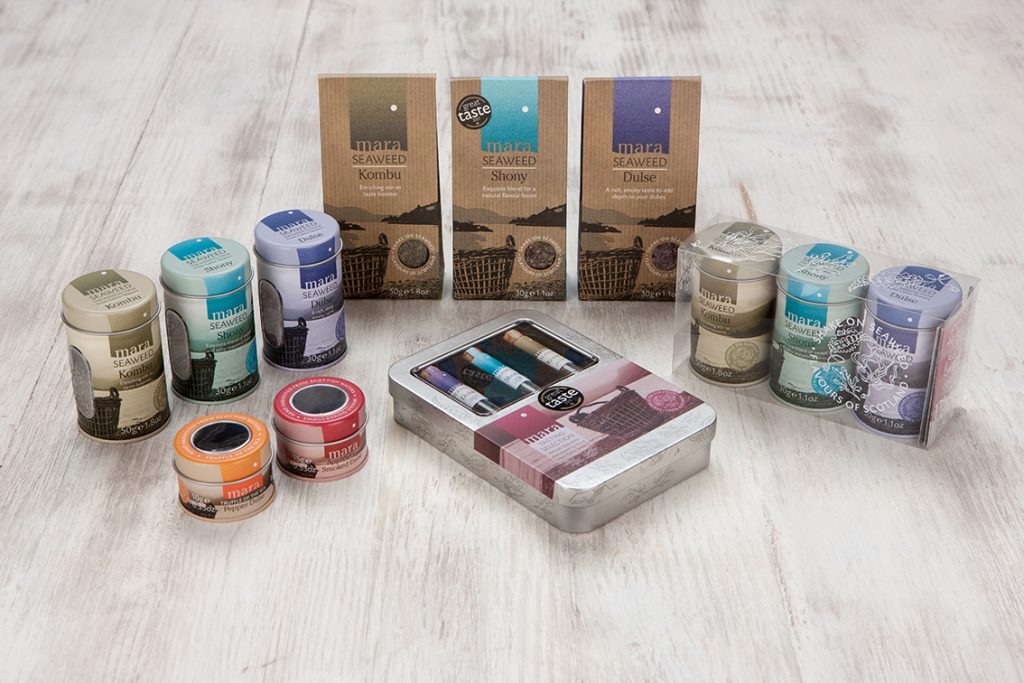 FROM edible vegetable soil, to craft ice cream and digital dining, the culinary world has seen its fair share of interesting and intriguing new movements.
But in 2015, Scotland is set to lead the next global trend with the re-emergence of an ancient and highly nutritional natural ingredient; Scottish seaweed!
This year, Scotland is celebrating the Year of Food & Drink. The month of June is dedicated to the "Future of Food" and VisitScotland has been working closely with the Scottish food and drink industry, along with culinary education specialists and seaweed experts Mara Seaweed, to uncover the next big thing in the foodie world. With its wonderful health benefits, natural abundance, and great taste informed by Scotland's landscape, seaweed use in fine dining and everyday cooking is set to continue to increase throughout the world.
This rise can partly be attributed to the nutritional attributes of seaweed; it offers one of the broadest range of minerals of any food on the planet. Queen Margaret University in Edinburgh has been conducting extensive research in to the health benefits of Scotland's natural larder.
When talking about Scottish seaweed, Dr Jane McKenzie, Academic Lead for Food & Drink Knowledge Exchange at Queen Margaret University said:
"Scottish seaweed contains a wide range of vitamins and minerals. Variety is important in ensuring a good nutritional intake and seaweed is a versatile option for including throughout the diet.  Manufacturers can use seaweed as a healthy option for replacing the salt added to processed foods.  As a result, seaweed may ultimately contribute towards reducing the risk of chronic disorders, particularly those related to high blood pressure and poor dietary habits." 
Scottish seaweed, which is an incredibly high-energy and low-calorie food source, is harvested from Scotland's ideally chilled waters. Based on Edinburgh's rugged coastline, Mara Seaweed is a small family run company which specialises in hand foraging. As the demand for seaweed grows, so has Mara's impressive list of partners; including Chef Michael Smith formally of the Michelin starred Three Chimneys, Chef Roy Brett of Ondine, Chef Paul Wedgwood of Wedgewood, and Brett Graham of the Ledbury.  This has been bolstered by endorsements from culinary icons such Paul Hollywood, often seen on the very popular TV programme the Great British Bake Off, and celebrity chef Cyrus Todiwala.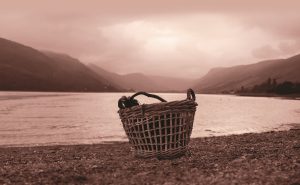 Visitors to Scotland can forage, taste and buy Mara Seaweed in various locations throughout the country. These include the iconic Edinburgh Castle, the wonderful Scotch Whisky Experience on the Royal Mile, Archerfield Walled Garden in East Lothian, Balgove Larder in Fife, Gretna Green food hall in the Scottish Borders, and Jessie's Kitchen Café in Dundee and Angus.  Visitors can also visit the pristine coastlines where the seaweed is harvested, with foraging taking place on both the west and east coasts of Scotland.  Scotland's coastline stretches for thousands of miles and includes everything from rocky shorelines to secluded island beaches, all just waiting to be explored.
When asked why Scotland's seaweed is so noteworthy, Mara's chief seaweed harvester Rory Macphee said:
"In Scotland we have an ideal habitat for seaweed. Firstly the low human density and reduced activity in the coastal zone results in purer waters. Secondly seaweed is mineral greedy and Scotland's fearsome tides are exactly what seaweeds need for high nutrient exchange."
Locations for Visitors to Sample Scotland's Seaweed and Seafood
Wedgwood Restaurant, Edinburgh
When Paul Wedgwood and Lisa Channon started formulating Wedgwood the Restaurant over the years in their minds and on the inevitable scraps of paper they were adamant that they wanted to create their "Perfect Night Out". This was to be in friendly non-obtrusive surroundings – fine dining without the pretentiousness. This, without a doubt, as many diners and journalists have endorsed has certainly been achieved. Tables at Wedgwood the Restaurant are not "turned". Paul and Lisa firmly believe dining is a time to be enjoyed and a time to relax. http://www.wedgwoodtherestaurant.co.uk/
When the season allows, visitors can enjoy the Lobster thermidor crème brulee with smoked dulse bloody mary sorbet.
The Three Chimneys, Skye
The restaurant has received a great deal of international acclaim for over three decades, winning a host of awards and top accolades. They have held 3 AA red rosettes continuously for 15 years, plus awards for the wine list and outstanding food service.  The menus reflect the outstanding variety of Skye's authentic, natural larder from land and sea. The exceptional quality, true provenance and seasonal freshness of these local ingredients, is paramount to their business ethos.http://threechimneys.co.uk/
Visitors can enjoy the River Esk Sea Trout & Sconser Scallop with Anna Potatoes, Asparagus, Blood Orange & Seaweed Dressing
Loch Fyne Restaurant and Oyster Bar, Loch Fyne
At Loch Fyne Oysters, they pride themselves on provenance, quality and sustainability.
Loch Fyne started with one inspirational idea; to grow oysters in the clear, fertile waters of Loch Fyne. They have developed into a cluster of businesses whose success is built on an honest approach to superb quality food. The company has always abided by the guiding environmental principles established by the founders, John Noble and Andy Lane.  They are determined to ensure that only the very best produce, farmed and fished to the highest quality and environmental standards, reaches the kitchens and plates of their customers. http://www.lochfyne.com/
Café Fish, Tobermory
Café Fish is a family concern owned and managed by cousins Jane McDonald and award winning chef Liz McGougan.  This small inauspicious venue is gaining nationwide recognition as one of the best and most exciting places to eat in Scotland. With a superb location on Tobermory pier offering stunning sea views – from the alfresco terrace you can catch an amazing sunset and watch a selection of fresh seafood en route from the rugged coastal waters around Mull straight to your plate two hours later – there is quite simply no better place to enjoy your locally caught seafood.   http://www.thecafefish.com/
Anstruther Fish Bar, Anstruther
Award-winning fish and chips and fresh local seafood have always been synonymous with Anstruther – and the 'famous' Anstruther Fish Bar. This unique restaurant and takeaway has continuously been a favourite of local residents and tourists alike. http://www.anstrutherfishbar.co.uk/
 The Creel, Orkney
The freshest of fish is always on the menu, including many species you may not know as and when they are available – wolf-fish, megrim, torsk and sea-witch being just a few examples. Hand-dived scallops, mackerel caught in a nearby bay, mussels, and lobster from local creels feature when in season. Enjoy feasting on organic salmon, prime Orkney beef and seaweed-fed lamb from North Ronaldsay. All these are accompanied by locally grown vegetables, including the incomparable Orkney new potatoes, and followed by desserts that feature Orkney strawberries and raspberries – and let's not forget their own home-made ice cream and home-baked bannocks, sourdough, fruit and soda bread. http://thecreel.co.uk/
The Captain's Galley, Scrabster
The Captain's Galley, located in Scrabster is the most northerly seafood restaurant in the UK.  Owned and managed by Jim Cowie and his wife Mary whose passion, dream and vision saw the sympathetic renovation of the 'old Scrabster Salmon Bothy and Ice House' into what is now is arguably one of the world's best seafood restaurants.  Jim and Mary's philosophy is clear – Simplicity, Integrity, Seasonality and Sustainability – quite simply it's their way of life and expressed with love, in the tantalising dishes.  www.captainsgalley.wordpress.com
Scotland's Seafood Trail
The west coast of Scotland is famous for its world-class seafood and visitors to the area can enjoy tasting their way along the coast on the Seafood trail. The trail takes in some of Scotland's finest seafood restaurants, where guests can enjoy a catch of the day whilst watching the fishermen come back from sea and bring in their haul. The Trail winds its way through Argyll and explores the rugged coastline, lochs and unspoiled countryside – all of which make the seafood taste so exceptional. For more information go to www.theseafoodtrail.com