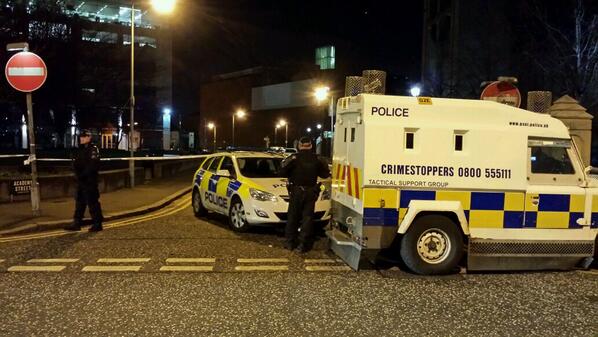 A BOMB has been discovered and one man has been arrested following a during planned search by anti-terror cops in west Belfast last night.
Detectives from the PSNI's Terrorist Investigation Unit and a specialist Tactical Support Group carried out the search in the Lenadoon Avenue area following an intelligence tip off.
A man inside the house was arrested under section 41 of the Terrorism Act.
Army Technical Officers were called to the scene to make the device safe and a number of residents were moved from their homes.
Detective Inspector Stuart Griffin of the Terrorist Investigation Unit said: "This planned search was carried out at premises in Lenadoon Avenue around 8pm.
"Members of the community had to be moved from their homes while the search was carried out.
"I would like to thank the community for their patience and understanding during the operation.
"One man was arrested and has been taken to Antrim Serious Crime Suite for questioning".