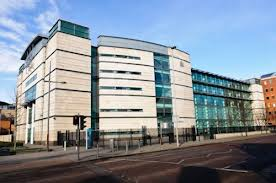 DETECTIVES from PSNI Organised Crime Branch have charged a man over a cocaine seizure with an estimated street value of over £250,000.
The drugs were found during a proactive operation in Belfast yesterday, Wednesday, June 24.
The 26-year-old man is due before Belfast Magistrates' Court this morning charged with having Class A drugs and having them with intent to supply
Detective Inspector Trevor Stevenson said: "Officers carried out a planned stop of a vehicle on Forthriver Drive at around 4.15pm and uncovered a number of packages of white powder.
"A basic field test indicated the powder was cocaine, a class A drug.
"At present the seizure is thought to be worth somewhere between £250,000 and £300,000 however further testing will be required.
"A 26 year old man was arrested by officers at the scene.
"Further suspected drugs, cutting agents and other items believed to be used in criminal enterprise were found during a number of follow up searches in Belfast and Cookstown.
"A 24 year old man was arrested during the Cookstown search. He has since been released on bail pending further inquiries."
He added: "The PSNI remains committed to tackling the sale and supply of drugs into Northern Ireland and will continue to carry out intelligence led and proactive operations like this one.
"Information from communities is vital in this and we would encourage people to continue to raise their suspicions with us and enable us to take action against the organised crime gangs involved in this criminality."