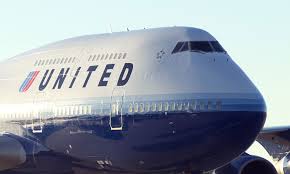 A man is to face a court this morning charged with endangering the safety of an aircraft on a transatlantic flight.
He was travelling on a United Airlines flight from Rome to Chicago on Saturday that was diverted to Belfast International Airport.
Belfast Daily understands that an air marshall on board the plane urged the captain to land after the passenger became "unruly".
The flight was grounded until the man was taken off by police.
However, the stop-off meant the crew on board could not resume their flight.
They were two minutes over their allotted air time and would have breached flight regulations if the plane had taken off. No other crew was available to take over for another 24 hours.
It is understood United Airlines tried to book the passengers into hotels but were told all were full up.
This meant passengers had to sleep on the floor of the airport overnight.
The plane resumed its journey on Sunday afternoon.
The 42-year-old, who has dual US-Italian nationality, has also been charged with disruptive behaviour on board an aircraft and common assault.
He is due to appear before Coleraine Magistrates' Court.