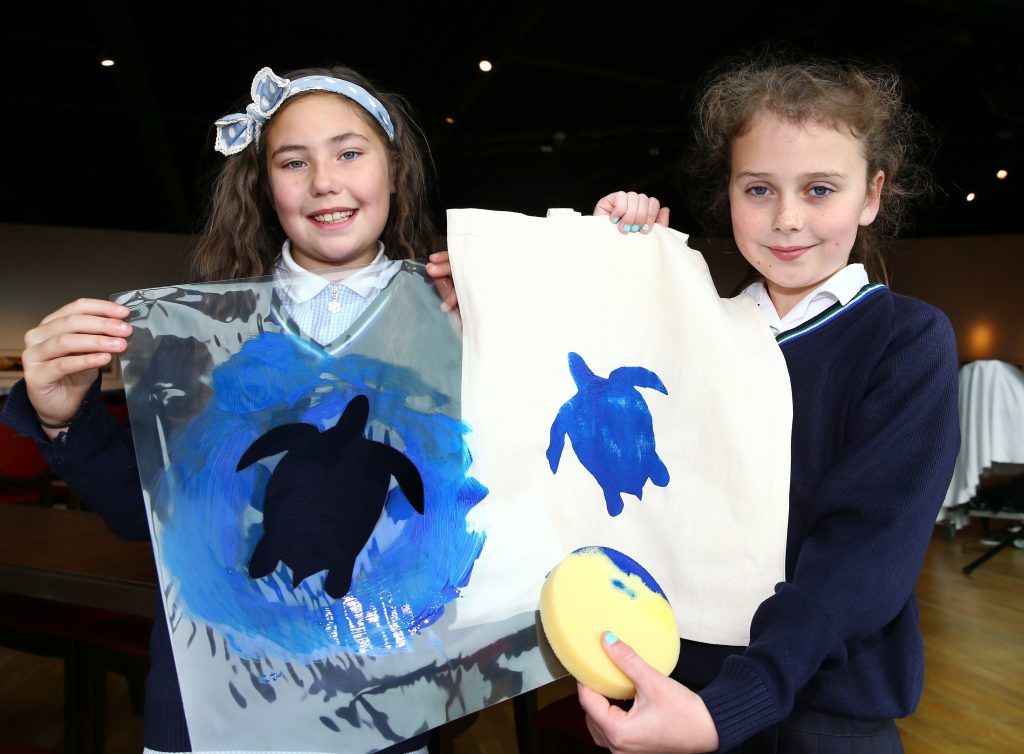 Titanic Belfast Celebrates World Oceans Day
To mark World Oceans Day 2015, which was held on 8th June, Titanic Belfast hosted Northern Ireland's largest celebration, with pupils from Victoria Park, Doagh and Our Lady's Girl's Primary Schools.
The world's largest Titanic visitor attraction celebrated World Oceans Day, which is an annual United Nations-recognised day of ocean celebration and action.
The event, which was organised by Titanic Belfast's Oceans Exploration Centre (OEC) and Education & Outreach departments, reflected the national theme 'Healthy Oceans, Healthy Planet', with a special emphasis on reducing plastic pollution.
More than 100 pupils from Our Lady's, Doagh and Victoria Park Primary Schools primary 6 and 7 classes learned about the value of the ocean and the dangers of plastic pollution, specifically to the Leatherback turtle, which visits Northern Ireland shores during August and October.
To raise awareness of the threat of plastic pollution to the ocean, the children made a large crowd art formation of a leatherback turtle. They were also encouraged to take the Better Bag Challenge, which challenged the pupils to print their own canvas bag and to not use disposable bags for a year.
Susan Heaney, Ocean Exploration Centre Manager, commented, "At Titanic Belfast's OEC, we were proud to support World Oceans Day in raising public awareness of the importance of our oceans. Millions of tonnes of plastic end up in our ocean every year – that is enough to cover every single coastline around the entire world! Most of this consists of disposable plastic bags and bottles, which have serious health consequences for both animals and people. Today, the children learned about some of the dangers of plastic for ocean creatures, such as the Leatherback turtle which can mistake plastic bags for its jellyfish prey. Everyone has also pledged to join Titanic Belfast and commit to using recyclable bags for one year to help reduce the amount of plastics in our seas."
Titanic Belfast joined hundreds of organisations from around the world to celebrate World Oceans Day, ranging from aquariums and zoos to science museums and dive clubs.
The event was supported by the Survitec Group, the leading manufacturer of marine, defence and aerospace survival technology which has been working with Titanic Belfast as its education partner since 2014.
Titanic Belfast's education programme is recognised as a leading learning resource and has welcomed over 70,000 participants since its opening in 2012. It offers a wide range of education programmes, which cover a variety of subjects and skills, ranging from maritime communication, marine science & exploration to 5 star customer service.
There is an ever-increasing selection of marine themed education workshops available to schools, to inspire the next generation of ocean explorers. In addition, a number of marine themed family-oriented events including workshops and festivals are held throughout the year.
For more information, visit www.titanicbelfast.com/discover.