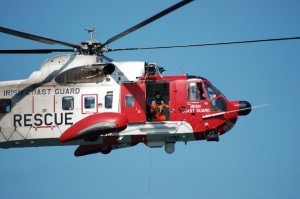 THE Emergency Services say 26 people have been rescued from the River Foyle after a boat capsized this afternoon.
It happened on the river between Magheramason in Tyrone and Carrigans in Co Donegal.
The Ambulance Service, the PSNI and the Irish coastguard were among those involved in the rescue.
The ambulance service said all 26 people have been taken to Londonderry's Altnagelvin Hospital where they are being treated for mild hypothermia.
The boat capsized at about 2 pm.
John McPoland from the Northern Ireland Ambulance Service said: "All services sprung into action very quickly and thankfully everybody was taken from the water.
"What we've found today is that our capacity to respond to such an incident was severely tested for all emergency services and it's a tribute to all the services involved that they were able to pull together so quickly and ensure there was no tragedies involved in today's incident."
SDLP Foyle assembly member Mark H Durkan tweeted: "Just been at scene of major incident response at River Foyle, think everyone out of water ok. Well done emergency teams!"