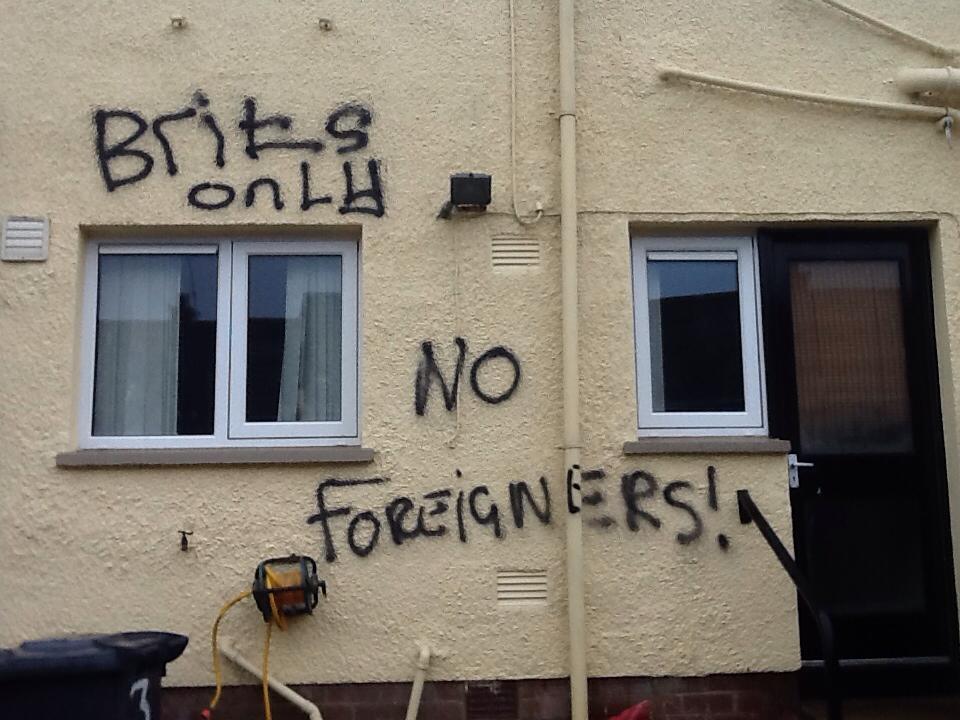 POLICE are investigating a spate of race hate attacks on homes.
A number of properties have been targeted in the Portadown area of Co Armagh.
Homes were daubed with racist and sectarian graffiti.
In a message on its Facebook page, PSNI Craigavon post two pictures of the attacks with the following statement:
"Further to our previous post about Racist/Hate incidents in the Corcrain, Redmanville area.
Police have received 3 further reports of this nature in the same area.
"It appears that there are members of the community who feel that it is ok to act in a Racist nature and intimidate people from their homes.
"Police will not tolerate this behaviour nor should the community.
"If you know anything about these incidents please contact Portadown police on 101 or Crimestoppers on 0800 555 111.