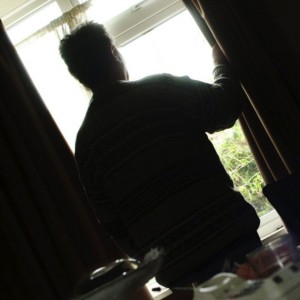 THE PSNI In south Belfast are advising homeowners yet again to protect their homes from burglars.
The warning was sounded after a number of homes were targeted by thieves in the Bladon Drive and Stranmillis areas.
It comes after a man awoke to find a stranger in his bedroom in one of three dramatic break-ins in south Belfast in the early hours of Wednesday morning.
In on its PSNI South Belfast Facebook page, officers have asked homeowners to close and locking windows at night and when the house is unoccupied and carry out a regular home security regime before leaving the house or going to bed.
The post continues: "Make sure your doors are strong, solid and secure. Fit mortise deadlocks, door chains and viewers and use them.
"Never leave keys in doors, on tabletops or hooks in view of windows whether you are in the house or not.
"Lock garages and sheds and do not leave garden or sports equipment lying around.
"Exterior lights are useful in discouraging the attention of criminals.
"If you don't have a garage for your car, park it in a well-lit area or under a sensor light."
The PSNI are investigating three break-ins between 2 am and 2.30 am on Wednesday of this week.