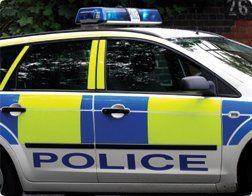 POLICE In Lisburn have released a 25 year man arrested following a number of incidents in the Hillsborough area.
He has been freed on bail pending further inquiries by investigating officers.
In the early hours of yesterday morning, a man entered a property at Downshire Hall, Hillsborough where he took a set of car keys.
And whilst attempting to take the vehicle he was disturbed and made off into Gloucester Park area.
Here he attempted to gain entry into another property by trying to smash the front door with a boulder, however was unsuccessful and made off again.
He then entered a private dwelling at Abercorn Drive where he took keys of a black BMW vehicle and a number of other items.
The BMW was later involved in a collision with a wall, no other vehicles or persons involved.
The male was subsequently arrested at the scene on suspicion of driving whilst unfit, burglary and attempted burglary.
He is currently assisting police with their enquires.
Constable Richard Hill, ROU Antrim said, "The locations of these incidents are close together and within walking distance.
"we are requesting that local residents check their property for any signs of attempted entry and if they have a fitted CCTV system check the recordings as this male has attempted to gain entry to a number of properties within the area.
"I appeal to anyone who noticed any suspicious activity or witnessed any of the incidents to contact police on the non emergency number 101 or alternatively contact Crimestoppers on 088 555 111."