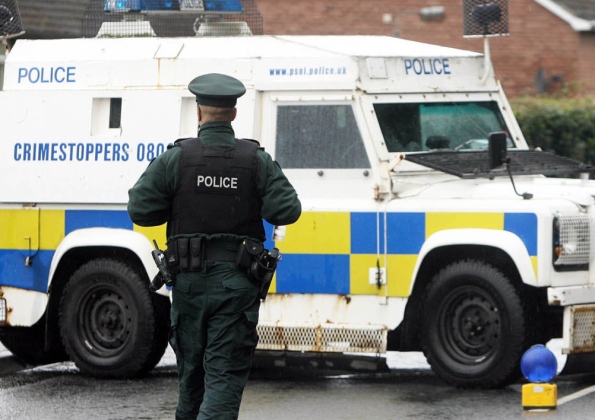 EXCLUSIVE: A teenage relative of a murdered loyalist drugs godfathers has been charged after he was shopped to police over the muggings of two elderly women in west Belfast.
The 17-year-old walked into Musgrave PSNI station in Belfast accompanied by his dad to be quizzed by detectives about the street robberies on the Shankill Road.
The elderly women were attacked in broad daylight just four days apart. One sustained severe injuries after her handbag was snatched away from her.
Tonight, Detective Sergeant Dolores Black said the 17-year-old will appear in court in the morning charged over the attacks and robberies.
The Belfast Daily can reveal that the suspect's drug dealing grand father was shot dead by loyalist paramilitaries in the 1990s.
And his drug crazed uncle was shot dead six years later during a bloody loyalist feud.
In a statement tonight, the father of the teenager explained why he shopped him to the police, saying he was "sicked" and "ashamed" of his son.
"Me and my wife turned our son into the police yesterday after hearing the description given out of the robbery of the old lady at the Shankill leisure yesterday.
"I've never been so ashamed in my whole life. And can't believe that he would stoop so low to get money for drugs.
"My wife and I have not stopped crying or slept one bit at the thought he could do this to anyone never mind two old pensioners.
"Its even been difficult reading these stories and what people are saying. But we had to do what was right, because I would expect the same from any normal human being.
"We are not looking for anyone's sympathy or anything at all. The only people that I feel for is the victims of these crimes. I feel sick to my stomach and don't know how to even face people or what to say.
"I would like to go and see these old ladies if that could be possible and tell them how sorry I am for what my son has put them through.
"I know its probably not the best place to be putting this on a social network site. Because I know how things on this can escalate. But I feel people have the right to know.
"This is the hardest thing I've ever had to deal with as a father, and probably the hardest thing I'll have to deal with in my entire life. I know people are out for blood, but at the end of the day he's still my son.
"Seeing the things that people are writing and saying is hard to read or listen to, but in your shoe's I would be saying and doing the same.
"I'm not hiding anything that's why I've said what I've had to say.
"Once again…my thoughts are with the victims," added the father's statement.
It is understood the UVF and UDA on the Shankill Road had been carrying out their own inquiries into the attacks which had provoked outrage in the community.
A loyalist source said: "The UVF and UDA identified who it was and put the word out that he better hand himself into police or he will get what's coming to him.''
Two weeks ago, a teenage pal of the mugging suspect sustained a "vicious hiding'' at the hands of a UVF punishment squad who accused him of breaking into houses.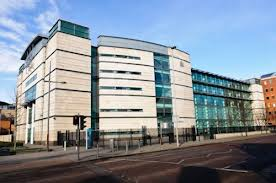 The source added that teenagers on the Shankill Road were caught up in a "vicious circle'' of drug taking and crime.
"The paramilitaries are getting them hooked on drugs. Then the kids build up a drug debt and can't pay it back.
"That's when they turn to housebreaking and robberies. They are being driven to despair to carry out desperate acts like attacking little old ladies knowing that they carry cash in their handbags.
"We are not condoning the attacks on people's homes or these two elderly women. It is just put in context what is happening on the Shankill Road.
"Even if a person goes to jail, the drug debt is not wiped out. The paramilitaries will be looking for them when they get out for the debt to be paid in full.''
On Monday, a woman in her 80s had her handbag snatched near the Shankill Leisure Centre between 4.20 pm and 4.30 pm.
In a statement, the PSNI said: "The lady was shook up and has been taken to hospital for examination.
"The lady's bag was taken but has subsequently been recovered and will be forensically examined."
Last Thursday, 79-year-old Betty Young was attacked as she went to vote.
She suffered extensive injuries when a mugger dragged her to the ground at Shankill Parade, banging her head off the ground leaving blood running down her face.
She was with her husband Oliver who has to walk slowly after suffering a stroke when the man, who was wearing a white hoodie, came at them from behind.
Mrs Young said: "It all happened so fast, but he grabbed the strap of my handbag and I fell to the ground. I must have fallen on top of the bag so he was dragging me along to get at it. He banged my head off the ground.
"I don't know if it was his hand or his knee or what ever, but he shoved my face down into the ground. I think he did it so I wouldn't get a good look at him.
"He ran off then and when I looked up I could just see him taking off. There was blood running into my eye and I was feeling pretty faint and my head was spinning.
"My glasses had flown off as well. I've been in such pain since, it's terrible. I'm having trouble breathing because of the pain in my ribs.
"I didn't even get to vote since he took my bag which had my polling card in it. I just want this fella caught before he does this to someone else."
Local PSNI Sergeant Damien Wilson yesterday thanked the public for helping detectives with their investigations into the robberies.