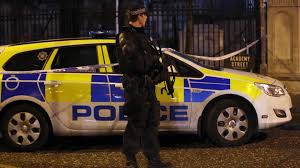 A firearm was recovered by police investigating suspicious activity on the northern outskirts of Belfast.
The weapon was found in the Doagh Road area in Newtownabbey, on Wednesday night.
Police found the item following a report of suspicious activity in the area.
Local police chief Superintendent Muir Clark said: "I am pleased that officers have taken this weapon off our streets and removed the harm it could have caused.
"The weapon has been forwarded for a detailed forensic examination.
"Our enquiries are continuing."