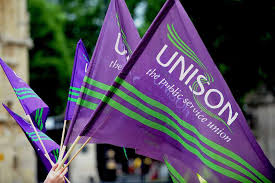 MIDWIVES in Northern Ireland are to go on strike at the end of this month in a long running row over pay.
Members of the Royal College of Midwives (RCM) will carry out a four-hour stoppage on on April 30 after voting for strike action.
The RCM said this would be followed by other forms of industrial action from 1 May to 7 May.
This will consist of RCM members only working overtime if it is agreed they will be paid for it, and taking all the breaks they are entitled to.
The RCM said it was the first time in its 134-year history that members in Northern Ireland have voted to strike.
Public transport workers have already announced they are to take part in a second strike that will affect all bus and rail services in Northern Ireland.
Unite said that a 24-hour strike was being planned for Wednesday 6 May.
In a statement, Translink said it was disappointing passengers "could be inconvenienced" as a result of the proposed strike action "which comes at a time when many schoolchildren are preparing for or taking exams".
"We are of course seeking to urgently meet with Unite to discuss this news that they are to go on strike on 6 May," they added.