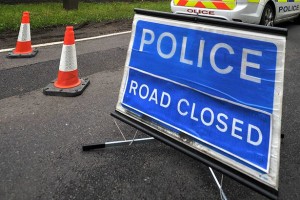 POLICE are still hunting a number of suspects after a two vehicle crash on Friday afternoon.
The accident happened on the Old Holywood Road, Holywood, near Palace Barracks, home to the headquarters of MI5's £30 million 'puzzle palace'.
The PSNI say that following the collision it was reported that the driver and passenger of a Black VW golf made off from the scene in the direction of Redburn Park.
The passenger and driver of a red Audi A3 were taken to hospital for treatment for injuries that aren't believed to be life threatening.
A third vehicle, a Blue Toyota Rav 4 parked in the area was also damage as a result of the accident.