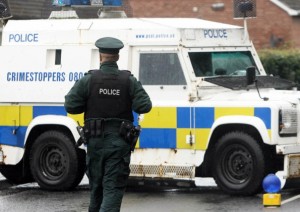 ARSONISTS  have set fire to a nail salon in Belfast in an overnight race hate attack.
Asta's Glam Factory, on Castlereagh Street, is owned by a Lithuanian woman.
Police received a report that a gang of men forced up the shutters shortly before midnight.
They poured accelerant on the premises and set it alight.
It follows a series of recent attacks on foreign nationals in Belfast.
Three fire crews were called to deal with the fire at the nail salon and the blaze was extinguished by 1 am.
Police said no-one was in the salon at the time but the building has been extensively damaged by fire and smoke.
The PSNI are to give more details about the incident at a press conference this afternoon.