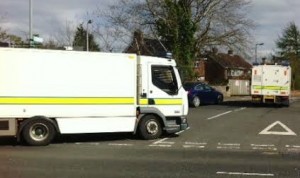 POLICE are currently at the scene of a security alert in Upper Meadow Street in North Belfast.
It follows the discovery of a suspicious object at a house in the area this morning.
The street has been closed to traffic and Army Technical Officers are at the scene examining the object.
There are no further details at present.