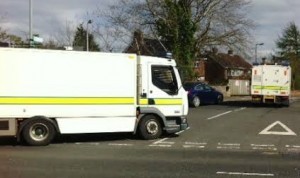 A security alert at Dungannon council offices in  has ended.
The alert began on Friday morning after a suspicious object was found close to the premises on the Circular Road.
It is understood that graffiti was also painted on the building saying 'HANDS OFF OUR POPPY'.
A controlled explosion was carried out on the object by the Army, but police said it was found to have been "nothing untoward".