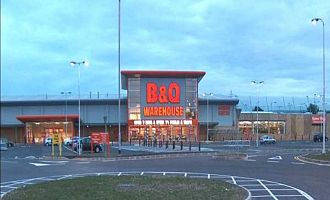 STAFF at a B&Q store in Belfast are sweating on their jobs this morning over fears management may close it.
B & Q are set to close up to stores across the UK and Ireland over the next two years.
Owner Kingfishers said the closures would take place over the next two years as part of a restructuring of its UK and Ireland business.
Chief executive Veronique Laury, said the closure plan was one of a number of "sharp" decisions being taken by the company.
She added: "Home improvement is a great market with huge potential and Kingfisher has a strong position within it with further scope to grow in a sustainable way.
"However, it is clear to me that we need to organise ourselves very differently to unlock our potential."