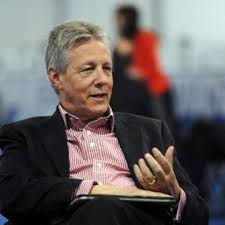 THE DUP and UUP have hatched a General Election pact in four constituencies as Peter Robinson is determined to win back east Belfast from Alliance.
The First Minster got a bloody nose in May 2010 when voters turned against him and backed Alliance candidate Naomi Long who took his Westminster seat.
The secret DUP/UUP deal means only one single unionist candidate would contest each constituency.
They are:
* Fermanagh and South Tyrone which Michelle Gildernew of Sinn Fein holds by just four votes from the DUP;
* East Belfast where the DUP's Gavin Robinson will go head to head with Naomi Long;
* North Belfast where sitting MP Nigel Dodds takes on Sinn Fein's Gerry Kelly.
* and Newry and Armagh. The DUP will not contest it and allow Roads Minister Danny Kennedy go head to head against Sinn Fein and the SDLP.
DUP leader Peter Robinson described the unionist pact as the "most comprehensive electoral agreement between our two parties in the last 29 years".
He said it would help to "reduce the number of non-unionists returned" to Westminster.
UUP leader Mike Nesbitt said their aim was to "get the pro-union vote out" in May's general election.
However, the party leaders could not agree a candidate for south Belfast to oust sitting MP Alasdair McDonnell.
He will face Sinn Fein's popular ex-Lord Mayor Mairtin O'Muilleoir at the polls.