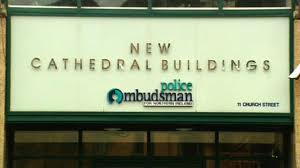 THE Police Ombudsman has today been given powers to investigate serious complaints and concerns about the conduct of officials carrying out immigration and custom duties in Northern Ireland.
Prior to this development there has been no independent system in place here for dealing with such matters.
The move follows an agreement between the Home Secretary, Teresa May, and the Police Ombudsman, Dr Michael Maguire.
It will allow the Police Ombudsman's Office to carry out investigations of Home Office officials and contractors carrying out frontline immigration, asylum and customs duties.
"The Home Office saw there were gaps in their oversight arrangements which meant that should a serious incident take place in Northern Ireland, it could not have been investigated independently, " explained Dr Maguire.
People with complaints about these officials can make them to the Police Ombudsman's Office or the Home Office.
Investigations will concern matters deemed "serious."
Police Ombudsman investigations will be confined to those matters deemed 'serious,' including deaths, but exclude those which happened when immigrants were being escorted or detained by a third party contractor.
This move is the latest extension to the work of the Police Ombudsman's Office in recent years.
The Office has also been asked to deal with certain complaints about the conduct of officers in the National Crime Agency.
As well as dealing with complaints about police officers and some civilians employed by the PSNI, the Police Ombudsman also deals with allegations about police officers working for the Belfast International Airport, Larne Harbour and Belfast Harbour and about Ministry of Defence police.