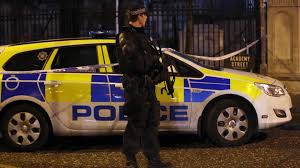 A WORLD War II grenade was found in east Belfast today.
Army Technical Offiers were tasked to the scene of the discovery in Dundonald.
The Comber Road was closed during the alert but it has now re-opened.
The PSNI say the ATO had taken the 70-year-old plus object away for further examination.