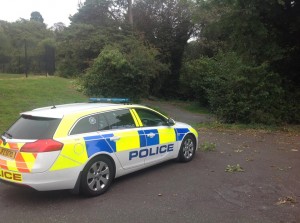 DETECTIVES are investigating a report of a suspicious approach at the weekend.
It happened on the Comber Road area of Ballygowan on the evening of Saturday, March 7.
Investigating officer Detective Constable Owen Nevin said: "At around 10pm, a 15 year old female left a group of her friends on the Belfast Road in Ballygowan close to food take-away premises.
"She was walking along the Comber Road when a dark-coloured car pulled up alongside her and the single occupant, a male driver, rolled down the passenger window and asked for directions.
"The girl replied that she didn't know where it was and walked on. She then heard a car door opening and observed the driver of the car in front of her.
"This male then grabbed her by the arm and attempted to pull her towards the car.
"The girl kicked the man in the shin and managed to break free and ran back towards the Belfast Road where she met up with her friends again.
"The man is described as being in his late 20's with short, dark hair. He was clean shaven and wore a dark-coloured hooded top and jeans.
The car was described as an old, small saloon type vehicle with a boot and was navy or black in colour.
"Detectives would ask anyone who witnessed this incident or who has any information to contact them at Newtownards on 101, or they can contact the independent charity Crimestoppers and speak to them anonymously on 0800 555 111."