Monthly Archives:
March 2015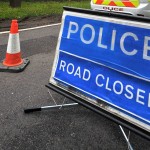 A man has been injured after a tree fell on a van.
The accident happened on the Coolkill Road in Middletown in Co Armagh.
Police say one man was removed from the vehicle with injuries which are not believed to be life-threatening. The...
more
NORTHERN Ireland's economy could see the knock-on effects of a major milestone in holiday destination flight. For Jet2.com and Jet2holidays with the very first flights jetting off from Belfast International Airport to Rome on more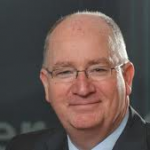 THE Police Ombudsman has ruled that a police officer was justified in punching a man who had subjected a "defenceless" woman to a beating with a suspected metal bar.
The incident happened in the seaside town of Portrush in the early...
more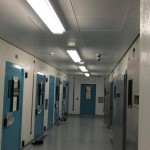 POLICE say officers made 15 arrests across south east Belfast between 12.10 pm yesterday and 5 am today. Suspects were detained for offences such as theft, taking and driving away, driving with excess alcohol and assault occasioning actual bodily harm. All were...more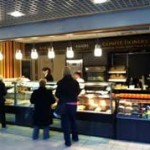 JUDGEMENT Has been reserved at the end of the landmark 'gay cake' case in Belfast.
The case in Belfast was taken by gay rights activist, Gareth Lee.
He placed the order for the cake with...
more
NORTHERN Ireland have given their chances of qualifying for Euro 2016 a major boost after Kyle Lafferty's double goal strike gave them a 2-1 win over Finland at Windsor Park.
The victory sees Michael O'Neill's side consolidate second place in...
more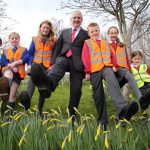 TRANSPORT Minister Danny Kennedy put his best foot forward today to launch the Travelwise NI 'Walk to School Week' competition. The Minister invited all primary schools in Northern Ireland to take part by sending in entries for My Walk to School competition which asks...more
CHIEF Constable George Hamilton has written to every home in Northern Ireland to explain what the forthcoming changes to policing will mean for the public. The letters are being delivered to coincide with the April 1st  deadline which marks the beginning of a...more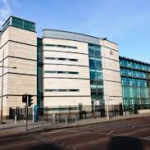 A 29 year old man has been charged over a stabbing incident at a hotel in Glengormley. He has been charged with offences including attempted wounding. The suspect is to appear at Belfast Magistrates' Court this morning. The attack happened outside the Chimney Corner...more