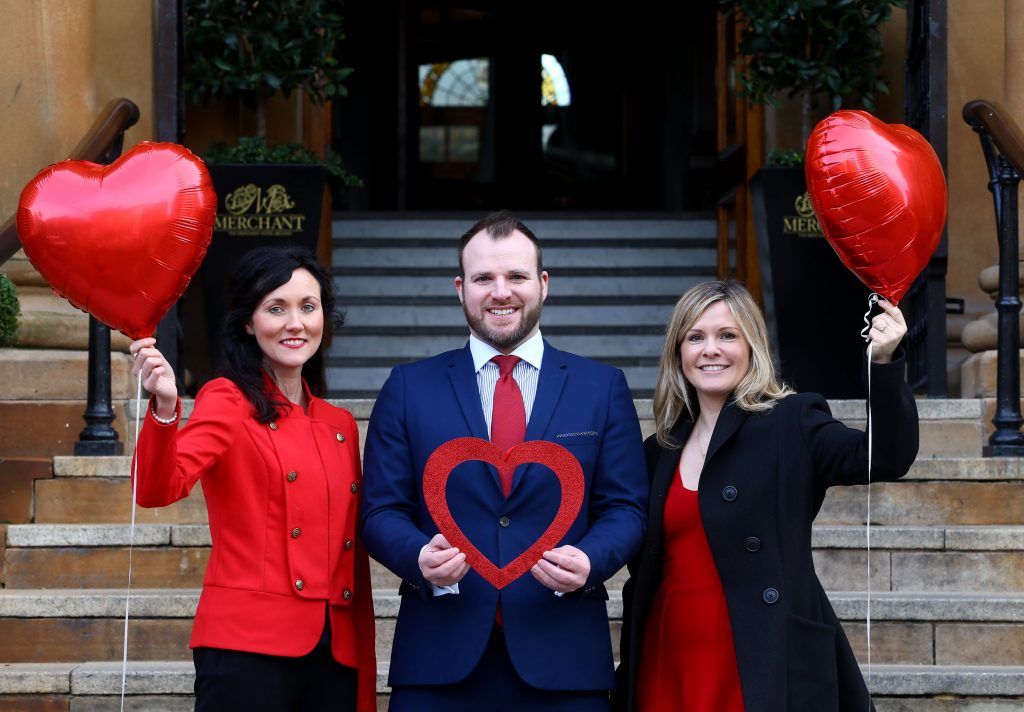 HAVE A LITTLE HEART…  In 2014, The Merchant Hotel raised £7,000 for the charity, through a variety of fundraising initiatives.
Half of the funds raised came from a luxury charity ballot at The Merchant's 2014 series of fabulous Fashion Teas events and from money raised by hotel staff running the Belfast marathon for the charity.
The hotel also organised a special tea party for 25 carers whose loved ones were affected by a chest, heart or stroke illness.
Northern Ireland Chest Heart and Stroke is a local charity for the care and prevention of chest, heart and stroke illnesses.
PICTURED: Kerry Anderson, Director of Income Generation from Northern Ireland Chest Heart & Stroke joins Gavin Carroll, General Manager of the Merchant Hotel and Petra Wolsey, Marketing Director of The Merchant Hotel to celebrate the end of a successful charity partnership. Photo by William Cherry, Press Eye.