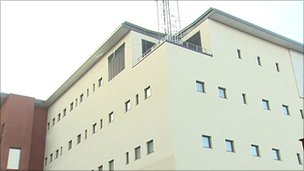 POLICE investigating a robbery in the Peters Hill area of north Belfast on Tuesday 10th February are issuing a further appeal for witnesses.
Sgt Brian Mills said: "The victim had just gotten into her car at around 7.30pm when the door was pulled open by a man who punched her repeatedly in the face.
"This man stole the lady's handbag before he ran off. We believe he may have been accompanied by a second man and we are keen to speak to witnesses or anyone who can identify them.
"The man who attacked the victim in her car is described as being aged in his 30s, well built, clean shaven with high cheek bones, dark eyes, swarthy skin and thin lips.
"He was wearing a plain black coloured beanie hat.
"Officers investigating this crime can be contacted at the offices of the Case Progression Team at Musgrave Police Station via the non-emergency number 101."