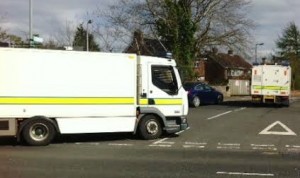 A BOMB found in Derry was viable and designed to kill, police have said.
The PSNI has apologised for the delay in dealing with the bomb left in Currynierin but said they had no choice but to proceed with caution.
They had feared secondary booby-trap devices in the area.
Families had to spend 24 hours away from their homes – whilst those remaining were essentially trapped for the same length of time.
Supt Mark McEwan said that those who left the bomb had showed a "callous disregard for the safety of the community and police officers".
He warned: "Make no mistake; this bomb was designed to kill."
Security operations are continuing although a pedestrian access has been opened up between Ardmore Road and the estate.
Deputy First Minister Martin McGuinness said it was ironic that the only time British soldiers are on the streets of the North now are when dissidents are involved in such actions.