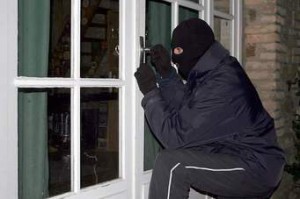 A MAN has been arrested over two separate robberies in south Belfast.
Poilce say that around 11.46 am yesterday morning officers received a report of an attempted burglary where a window had been smashed in the Sharman Road area of South Belfast.
A male with a bag was seen leaving the scene.
A 30 year old male was arrested in the area on suspicion of Criminal Damage and Attempted Burglary.
At around 12.41am we received a report of a burglary in the Prince Edward Park area of South Belfast where a laptop, an iPod and bank cards were taken.
The 30 year old male arrested in the Sharman Road area, was subsequently arrested on a further count of suspicion of burglary.