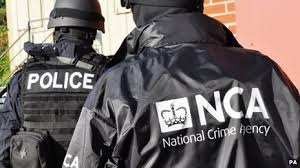 THE SDLP says it will support the full introduction of the National Crime Agency into Northern Ireland.
The party had previously opposed the move over concerns about accountability to politicians.
But it has now said new measures, proposed by the government, means it supports the move.
It is understood the NCA will be subject to the same Code of Ethics that applies to the PSNI.
Police Ombudsman Dr Michael Maguire will also have full power to investigate the body.
It is also believed the NCA's director general will be accountable to the Policing Board on matters relating to Northern Ireland.
The full introduction of the agency into Northern Ireland is being discussed by assembly members at Stormont on Tuesday.
The DUP, the UUP and the Alliance Party has welcomed the SDLP's decision.
TUV leader Jim Allister welcomed the "tardiness" of the move but added: "It has wrong footed Sinn Fein."
It has opposed its introduction.
Sinn Féin MLA Gerry Kelly said he understood the SDLP had received a letter from the Home Secretary Theresa May about the role of the NCA in Northern Ireland.