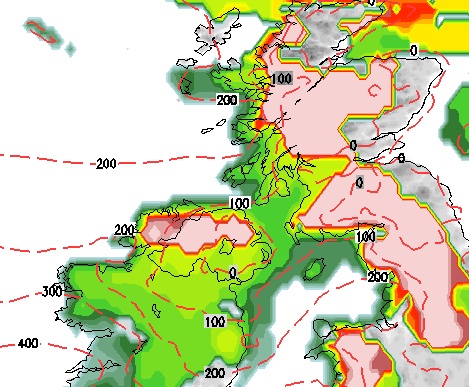 FORECASTERS are warning of a major snowfall for Northern Ireland.
And the PSNI are warning drivers to take on the roads as a result.
A weather alert kicks in at 8am today (Wednesday) and last through until midnight on Thursday.
BBC Northern Ireland's Barra Best is forecasting a certain 5cms of snow at low levels; with twice or three times that over the hills.
"Over Northern Ireland 5-10 cm may fall even at some lower levels, with more than 15 cm possible over higher ground," says the UK Met Office.
"Strong, gusty winds will lead to drifting and temporary blizzards over high ground, while icy surfaces and lightning pose additional risks in some areas."
The weather warning is for disruption to travel and dangerous road conditions.
As snow and ice head our way today, the PSNI has issued some advice for motorists driving in wintery conditions:
• Slow down and leave plenty of room to stop. You should allow at least three times more space than usual between you and the car in front of you
• Drive slowly on snow in the highest gear possible
• Brake gently to avoid skidding. If your wheels start to lock, ease off the brakes.
The map shows where the snow will fall at 3am on Thursday morning.
If correct, expect serious disruption for bus and rail services and possible school closures.