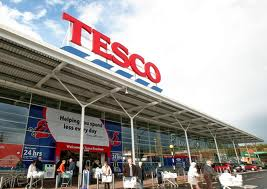 FOOD giant Tesco is shutting two stores in east Belfast and a third in North Antrim as part of a cost cutting drive.
The move will see over 160 workers joining the dole queue unless they can be relocated.
The stores being axed are at Connswater shopping centre and Cregagh Road in east Belfast and Church Street in Ballymena.
The Belfast shops will close on April 4 with the loss of potentially 151 posts.
The small Ballymena shop will close on March 15 with 16 staff on the unemployed scrap heap.
They are part of 43 closures of unprofitable stores being announced across the UK.
Tesco chief executive Dave Lewis said he recognised the closures will "affect many hard working colleagues, our customers and the communities in which these stores are situated".
Trade at the east Belfast stores were badly hit when Tesco opened up a massive super store in 2012 on the Castlereagh Road.
It is a major jobs blow to both towns.
Earlier this month, it was confirmed that the JTI cigarette factory will shut with the loss of over 900 jobs.
Tesco is trying to overhaul its business after building too many stores across the UK while profits were slashed.
Two weeks ago Tesco dropped plans to build two new stores in the province.
It had planning permission for a 15,000 sq ft supermarket in Carryduff, Co Down.
And the company also had a bigger store close to Armagh city centre under construction by Portadown firm Turkingtons.
Staff there are now securing the site and making sure it is water proof before finally leaving for one final time.