A POLICE firearms team have stormed a property this afternoon over PSNI concerns for a man armed with a gun.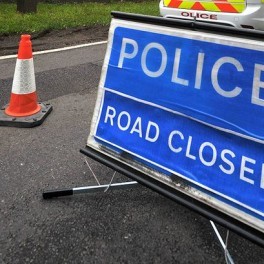 The incident which caused the John Street in Derry to be closed off earlier this afternoon has been contained.
However, there are still safety concerns surrounding the safety of the man at the centre of this incident.
The alert was raised at about 2.30pm this afternoon.
Officers have spoken to the man, who is in a block of flats overlooking the street.
The situation at the moment has been contained and police do not believe there is any direct threat to other members of the public.
John Street and a stretch of road adjacent to the Foyle Road car park have been closed to traffic and pedestrians.
PSNI officials have requested the general public to avoid the area if at all possible.