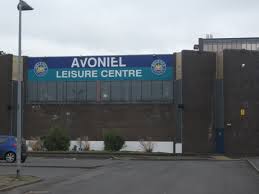 BELFAST City Council and the Antrim Boxing Board have launched an investigation into an incident at a boxing tournament this week.
It is claimed young boxers were branded "Fenian scum" during the event at Avoniel Leisure Centre.
The Dockers Club – a cross community club – said its supporters were verbally abused at the end of a tournament in east Belfast on Thursday.
The bouts were organised by the Antrim County Boxing Board and staged at the council-owned Avoniel leisure centre.
Dockers coach, Tommy Kelly, said: "In all my years attending tournaments in all parts of the community, I never heard abuse like it.
"Some of our young lads and their parents were called 'Fenian scum'," he added.
Belfast City Council and the Antrim Boxing Board said they are "aware of an incident".
Investigations are now being carried out to ascertain who was behind the sectarian abuse.
Any identified club could face sanctions by the ABB.