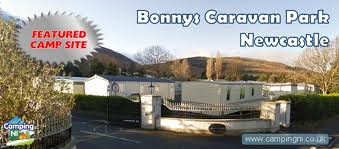 AN investigation has been launched after two bodies were found this afternoon in a caravan park.
The discovery of the remains of a husband and wife in Newcastle, Co Down has shocked the community.
At this stage police suspect the couple died of carbon monoxide poisoning.
However, a post mortem examination is to be carried out to give an exact cause of death and to establish how long the couple died.
An investigation will also look at gas appliances in the caravan to track down the possible gas leak.
The man and woman were found in the long stay section of the park on the Tullybrannigan Road around 3 pm.
Inspector David McClements confirmed: "Police attended a caravan site on Tullybrannigan Road in Newcastle at around 3pm this afternoon, Wednesday 21st January.
"Two bodies were discovered at a caravan on the site and a multi-agency investigation is now underway into the cause of the deaths.
"There are no further details at present," he said.
South Down MP Margaret Ritchie has said that she was shocked and deeply saddened to learn of the sudden deaths of the two people.
"I want to extend my deepest sympathies to the families of these two people who are undoubtedly going through a deeply traumatic and difficult time."
"I'm shocked and deeply saddened by this awful discovery."