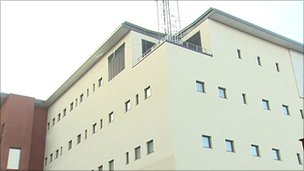 POLICE in North Belfast have arrested two men following a robbery and an attempted robbery last night.
Officers say that at around 9.45 pm a man entered a grocery shop on the Cavehill Road wearing a balaclava, armed with a hammer, and demanded the contents of a the till.
Around 10 minutes later a police patrol on the Antrim Road spotted two men leaving a licensed  premises.
The description of one of these men matched that of the culprit from the previous robbery.
Both men were challenged by police, one of the men was armed with a knife and the other a hammer.
It was then reported that the men had attempted to rob the licensed premises they were observed leaving.
Both men, who are aged 37 and 30 were arrested on suspicion of being involved in the robbery and the attempted robbery.
Both are currently in police custody assisting with enquiries.
Inspector Alan Swann said: "As police officers, we are committed to dealing with crime in this area and keeping people safe and these arrests are further evidence of our determination to do so."