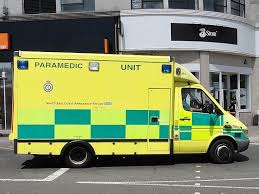 TWO teenage girls have been injured this morning after they were blown off their feet by the wind in Belfast city centre.
The incident happened near the Albert Clock at around 11 am.
It is believed the force of the wind hurled them against the side of a oncoming bus.
Paramedics were called at they were treated at the scene before being taken to hospital.
However, it is understood their injuries are not believed to be serious.