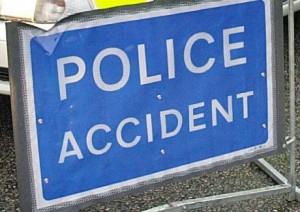 STORM force winds have tragically claimed a life.
A man died in Co Antrim this afternoon after a tree fell on his van.
The incident happened on Hillsborough Road, Lisburn, at about 11.30 am.
Earlier, teenage two girls were blown in front of a bus in Belfast during high winds.
They were taken to hospital for non-life-threatening injuries following in the incident by the Albert Clock in High Street.
Elsewhere, three people including a child of three and a woman, 75, were injured when a pallet blew off a lorry.
The ambulance service said that incident happened in Connswater, east Belfast.
In the North West, the Foyle Bridge in Derry was closed because of the high winds.
On the motorway, drivers were being urged to reduce their speeds from 70 mph to 50 mph.